Klerksdorp spheres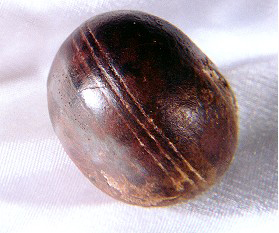 Country:
South Africa



Place:
Ottosdal



Fingerprints:
Traces of ancient advanced technology



Description:


Klerksdorp spheres are small objects, often spherical to disc-shaped, that have been collected by miners and rockhounds from 3-billion-year-old pyrophyllite deposits mined by Wonderstone Ltd., near Ottosdal, South Africa.

These spheres measure approximately an inch or so in diameter, and some are etched with three parallel grooves running around the equator. Two types of spheres have been found: one is composed of a solid bluish metal with flecks of white; the other is hollowed out and filled with a spongy white substance. The true mystery lies in its age – the rock in which they where found is Precambrian and dated to 2.8 billion years old. Who made them and for what purpose is unknown.

Current Location
All of the spheres found to this point are curated at a number of museums throughout Africa, Europe, and North America.





Links:
https://www.lehigh.edu/~x010/klerksdorp.html
https://en.wikipedia.org/wiki/Klerksdorp_sphere




Pictures: